Cirencester Arm                    Back to T&S Canal Index
---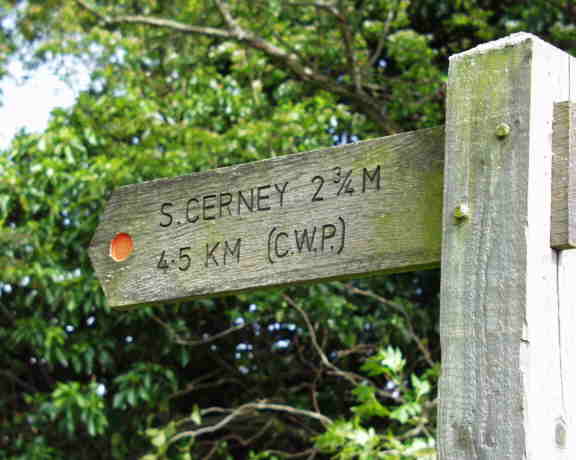 The one and a quarter mile Cirencester Branch used to link the town with the T&S Canal main line at Siddington. It was also used as a feeder; being linked to the River Churn north of Cirencester via a culvert which ran right under the town.

The branch has really suffered since its closure in 1927, something future  generations living in Cirencester are likely to regret as it would have brought additional prosperity to the town  and been a real attraction.

As it is, only about half of the branch survives unobstructed.

Signpost part way along the branch

In theory there is supposed to be, or at least was, a public footpath along the north side of Siddington Top Lock which led along the side of the junction and up the branch. This has been obstructed but the towpath can be joined at the site of the former bridge carrying the Siddington - Ewen road a little to the north.

The first length running behind a parallel row of houses has been infilled but has not been built on. At the end of the houses, the canal bed emerges although some locals clearly regard it as a dump. At one time, a bridge similar in design to the attractive Jubilee Bridge near Stroud carried a path over the canal here.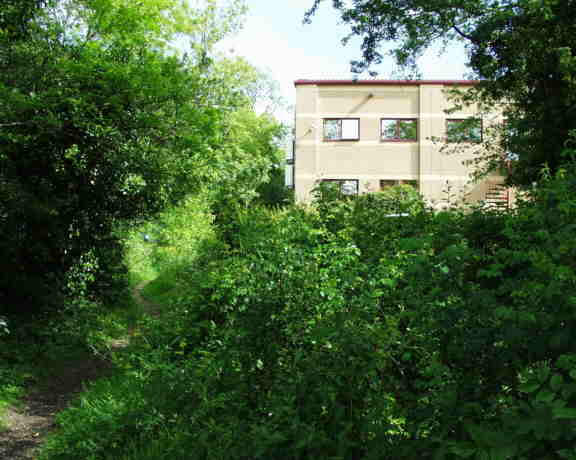 The branch is intact for about a third of a mile and then a new building covers the bed although the towpath remains. This is very recent and its building caused the loss of an interesting set of stop plank narrows where fine examples of T&S stamped bricks could once be seen.
Beyond this point, things go downhill badly and there is little evidence of the canal as one finds oneself in the middle of the modern Love Lane Industrial Estate.
A very recent addition to the obstructions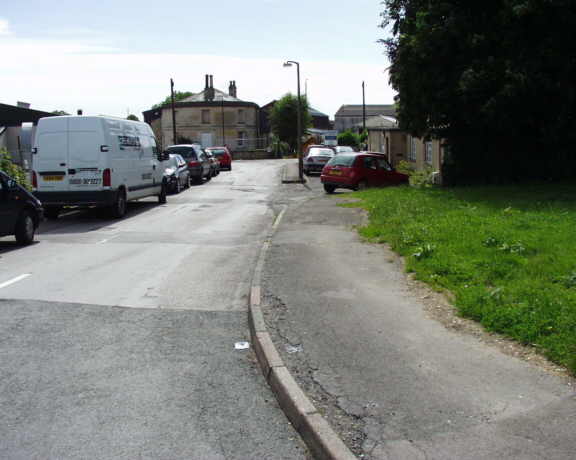 In spite of all the destruction, the canal towpath route can be followed in a number of places when it can be found. To the south of Chesterton Lane, a road has been built on the canal where it passes by an interesting rounded building which was once associated with the long gone gas works. It features in historic photographs.
To the north of Chesterton Lane, some steps which once led from the bridge down to the towpath survive as does the route of the towpath itself as it moves towards the town.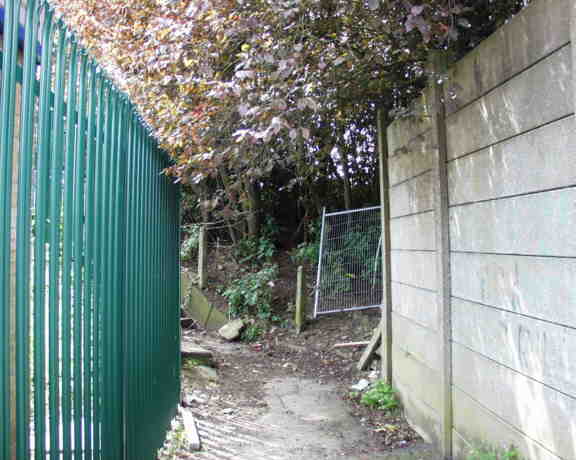 Beyond this, the towpath right of way caused an underpass to be built under the Cirencester Bypass.
The original basin now lies under new development near Waitrose.

The Cirencester Wharf building survived until as late as 1975 before it too was discarded and obliterated.