Siddington Locks     Picture Gallery             Back to T&S Canal Index
---

The flight of four locks at Siddington mark the eastern end of the summit level of the Thames & Severn Canal. Whilst the main operational base was at Brimscombe Port, the canal company engineer was based at the house at the top of the flight of locks at Siddington and where the arm to Cirencester left the main line.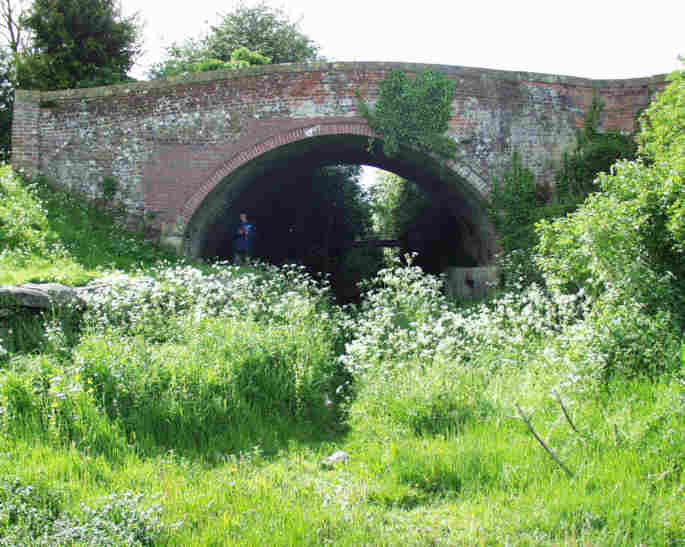 The top lock is rather overgrown and currently forms part of the garden of an adjoining property and has a water pipe laid across its tail. Below it, Upper Siddington Bridge is an original and attractive feature of the area.

Locks 2 and 3 are amongst the most accessible on the T&S and have recently been cleared of overgrowth by the Cotswold Canals Trust. The main chambers of both appear to be in good condition and it is possible to walk up inside them (which are usually dry in summer) to inspect the arches which were used to shorten the locks from 90 feet to 70 feet to save water in 1842 after the demise of the Thames based Western Barges.


The bottom lock is under a house built in the 1970s - the only one obstructing the whole 37 miles of the Cotswold Canals - and nothing can be seem of it or the bridge which carried the road across the canal below it.

To the east of the flight, the canal is initially back in water as it heads towards South Cerney.