South Cerney    Picture Gallery                  Back to T&S Canal Index
---
At South Cerney there are 3 locks, all of which are infilled. To the west the canal proceeds towards Siddington via Claymeadow Cutting and used to cross the River Churn on a substantial masonry aqueduct before passing a swing bridge and Cowground Bridge.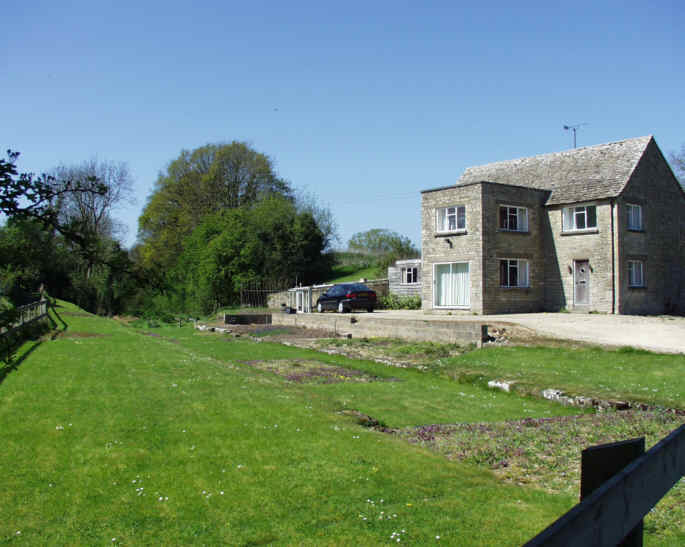 The top of the three locks is located in the garden of its lock cottage. The lock is not totally infilled and it is possible to see the coping stones quite clearly. It is understood that the infilling of the lock was a precondition of securing a mortgage many years ago. The bridge carrying the road at the tail of the lock has been removed.

The middle and bottom lock are buried in the field below the road and it is probable that the chambers are in relatively good condition but indications on the ground suggest that the coping stones may have been removed. It is said that these two locks were infilled, gates and all, and just for good measure a load of old horse brasses were chucked in as well.


   South Cerney Top Lock & Cottage in April 2002

A very major trunk gas main runs across this field but it was laid so as to miss the locks and at a depth to allow for the restoration of the canal.

At the bottom of the flight, a small stream feeds the canal. It then passed under Northmoor Bridge (now culverted) and eventually south eastwards to Crane Bridge (also culverted) and Boxwell Springs Lock.
The towpath is a public right of way throughout these lengths.