Eastern Summit (Siddington to Halfway)      Back to T&S
---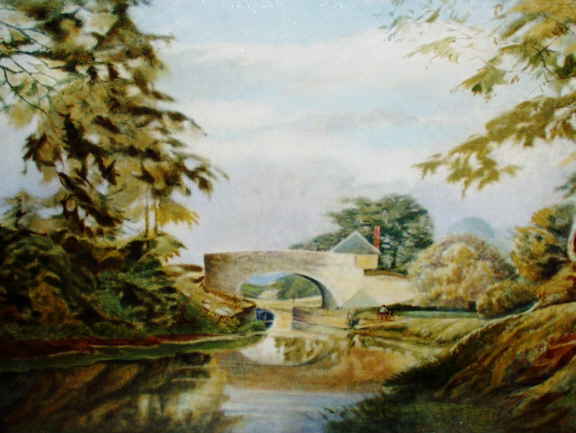 From the top of the flight of four locks at Siddington and the junction with the Cirencester Arm, the T&S Canal heads westwards following the high ground. The mile or so length between the Somerford Road and Bluehouse takes the form of a contour canal rather reminiscent of the Southern Oxford and other early generation canals. Although the canal is infilled here, its hedge line and embankments still survive and can be seen from the nearby roads (the route of the towpath is not a right of way here).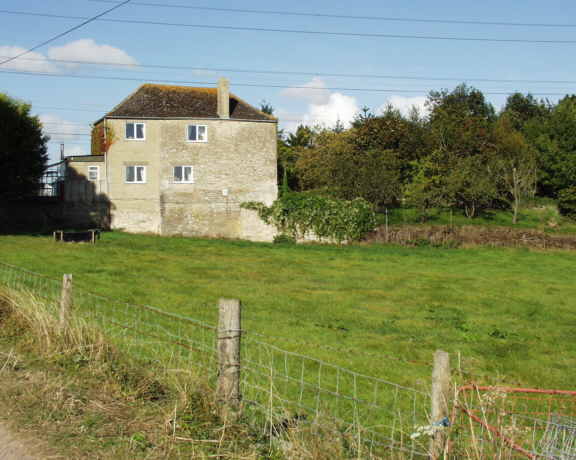 Bluehouse was a lengthsman cottage and is built into the side of the embankment carrying the canal.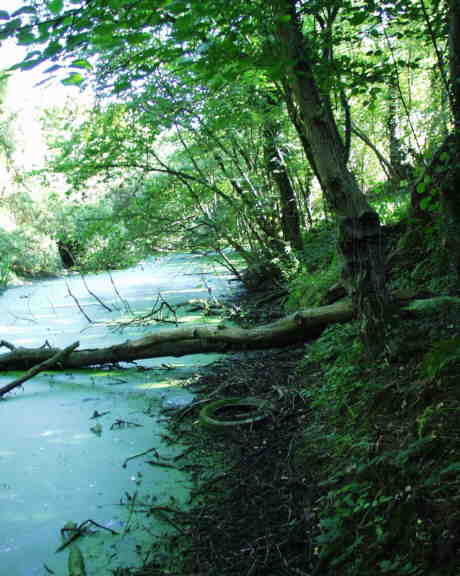 A little to the west of Bluehouse, the canal route runs adjacent and parallel with a small road leading to Ewen. The infill ends at the site of Level Bridge and the canal can once again be seen holding water. The towpath here, although not a right of way, can be followed from this point to Halfway bridge by permission of the landowner.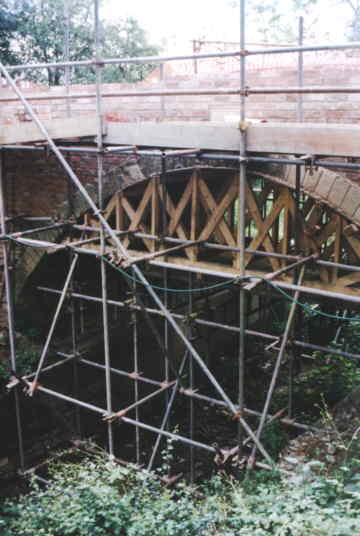 Halfway Bridge is one of several originals which has been extensively repaired and saved from collapse by the Cotswold Canals Trust. It marks the halfway point between Wallbridge and Inglesham. Originally, the bridge was probably all stone but repairs over the last two centuries have used brick leaving only a limited amount of stone showing. Like many of the bridges on the summit level, a set of stop plank grooves were provided to help isolate sections of the summit for repair.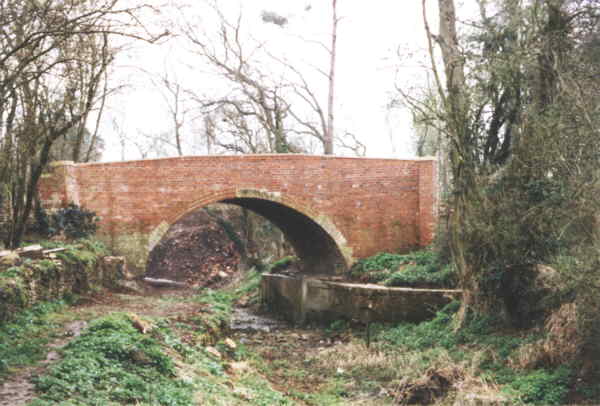 Halfway Bridge (east side)
Halfway Bridge repairs in 1997