Summit Halfway to Thames Head 

Picture Gallery                                                                                                  Back to T&S Canal Index
---
The section of canal between Halfway Bridge and the site of the Thames Head Pump has relatively few features. The canal is high up here and almost follows the hill tops. At Smerril, the canal took a short cut across a shallow valley and in doing so crossed the Cirencester - Malmesbury road on a sizeable aqueduct. The whole of this length of canal towpath is on private land and no longer a public right of way although adjacent roads and footpaths afford some view of the canal.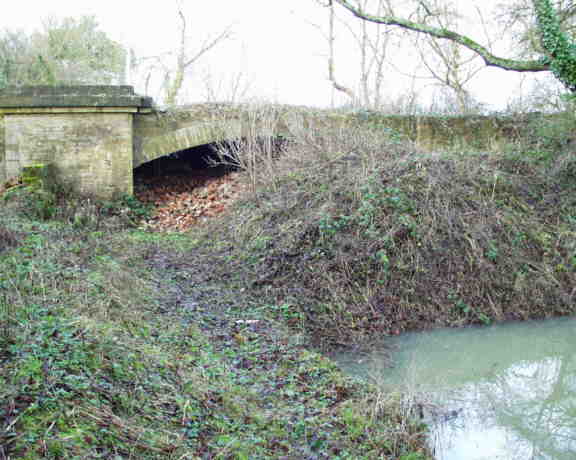 Within a short distance of Halfway Bridge, the canal was crossed by the Kemble - Cirencester branch line (now closed). For many years, it had been assumed that the bridge here had been demolished and culverted for there was no evidence of any surviving structure at the canal crossing. However, the police excavated the embankment looking for a body (not found here) and uncovered a very fine stone arch. The bridge had been underfilled and its parapets removed but was otherwise intact.

Immediately west of the railway bridge was Ewen Wharf and a short length of canal was infilled here to allow the hunt to pass over the canal. Beyond, the canal follows the high ground before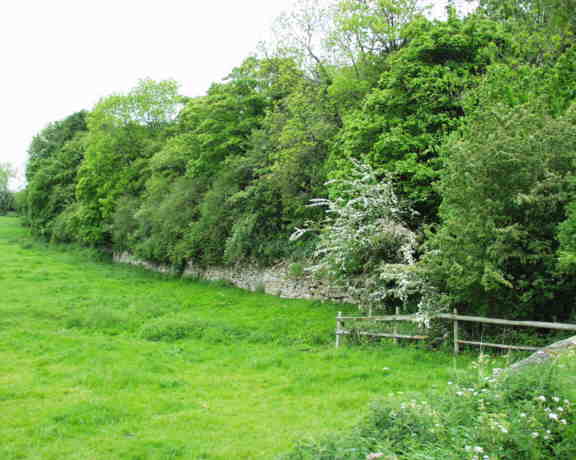 suddenly coming to an abrupt end high above the A429. The present road has been realigned to the east side of the original stone arched aqueduct, the base of which is still visible parallel to the current road. The Aqueduct itself, a rather chunky affair, was removed in the years immediately following abandonment but the realignment, which took out most of the embankment of the eastern side and the north half of the western embankment, only happened in the 1960s. What remains of the embankment is impressive with the south facing (outer) side being supported by terraced dry stone walling even though it now only supports the overgrown towpath.

The canal resumes its course high above the valley carrying the embryo Thames and which separates the it from Kemble on the far side. There used to be a swing bridge in the section between Smerril and the Thames Head Pump.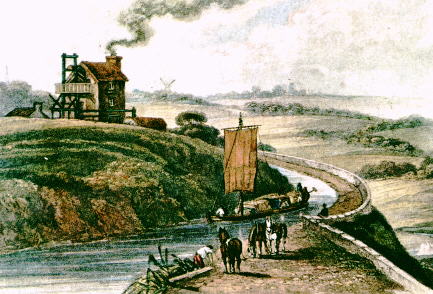 At the site of the Thames Head Pump, little of the original infrastructure remains to be seen as successive owners have systematically demolished buildings and filled in the canal and the well from which water was once pumped in considerable volumes. Some of this damage is recent and it was possible, not that long ago, to see the sophisticated outlet system which allowed the water to be discharged on either side of stop plank grooves into the canal - but not anymore.

The last short length leading from the pump site to the main Cirencester - Tetbury Road is used as a driveway as the canal rounds the side of the valley on a high embankment.