Stonepitts Bridge
---
| | | | | | |
| --- | --- | --- | --- | --- | --- |
| Key Dimensions | | | | | |
| Existing Structure: | Width at water | culvert pipes | Width of roadway | | |
| | Headroom | culvert pipes | | | |
| | | | | | |
| Proposed Replacement: | Width at water | 5m? | Width of roadway | | |
| | Headroom | 2.4m? | | | |
| | Draft | 2.0m | | | |
| Owner | | | | | |

Background Information

Stonepitts Bridge was a swing bridge provided to accommodate agricultural traffic. At some point following abandonment, the bridge deck was removed and the bridgehole was infilled to provide a roadway. Continuity of water flow was provided through pipes.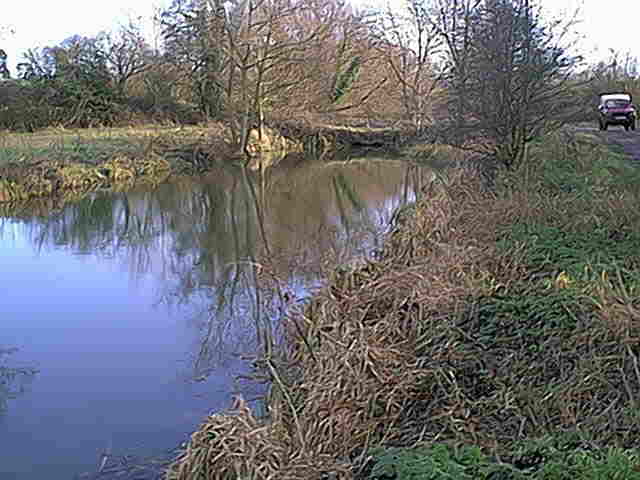 Stonepitts culverts 1999 (ex-swing bridge)

Replacement Structure

If the river is used for navigation, this structure may not need to be restored.

Drawings of potential replacement structure were produced by David Ashley, then Chairman of The Company of Proprietors of the Stroudwater Navigation. in 1995. The proposal was to use a fixed structure as it was considered less expensive both to construct and to maintain in the future ( see JPEG images ). The plans show only a 4m wide channel and a 2m wide cycle/trail. This is less than the historic and proposed restored dimensions so appropriate adjustments would have to be made to the designs if they were to be implemented.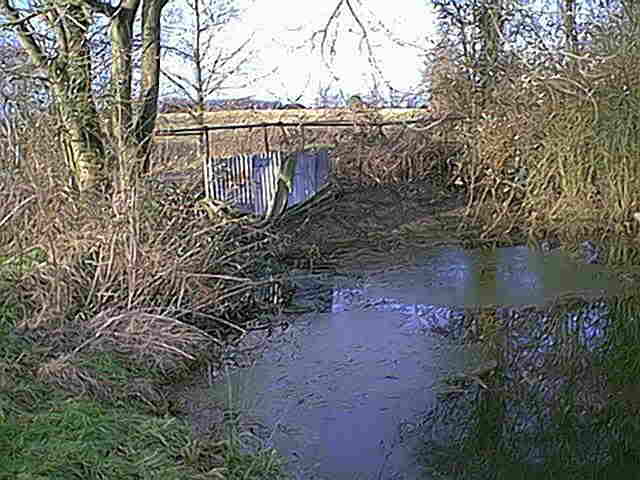 Stonepitts crossing in 1999. The culverts were blocked off to facilitate dredging on the downstream side.












Back to Map 2